Starting from the supply process, where we carefully select suppliers and perform the quality control of each delivered batch, at each stage of production, where the quality control of each individual product is carried out according to our internal QMS procedures.

Until the routine testing processes, where each product is rigorously tested.

Our R&D department constantly improve processes of quality control so to grant a safe and long life to our products on field.

Zamber products are compliant with:
- European Directive 2011/65/UE (ROHSII)
- REACH Regulation 1907/2006
- US SEC rules related to "CONFLICT MINERALS" required by the 2010 "Dodd-Frank Act, Section 1502"


Routine tests performed on 100% of production:

Leak test at 6 bars for 60 sec.
Torque test
Visual inspection
Dimension tests
Sample tests performed:
Cantilever destructive load
High temperature test at 130°C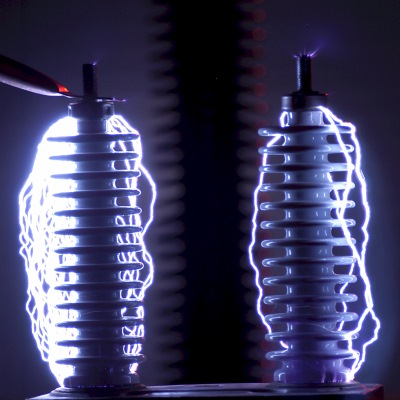 Type tests performed:
Dry lightning impulse voltage withstand (BIL) - IEC 60137
Dry power-frequency voltage withstand - IEC 60137
Wet power-frequency voltage withstand - IEC 60137
Temperature rise (250A – 50 Hz) - IEC 60137
Radio Influence voltage - IEC 60137 and IEEE18
Cantilever load test up to 1000N
Cantilever load test up to 1000N under internal pressure of 3 bar
Traction (tensile) load test up to 1500N
Dynamic Cantilever load test
Low temperature test until -60°C with cantilever 50kg.
Low temperature cycle test until -60°C to ambient: 5 times
High temperature test at 90°C for 16h
Temperature cycle test -55°C to ambient temperature
Dynamic current withstand test
Vibration test
Contamination test 500 hrs. (tandelta)
Electrical type tests are performed at CESI S.p.a. or in primar European laboratories, mechanical and temperature tests are performed in Zamber laboratory. Some tests (e.g. Vibration test) have been performed in primar customer's laboratories.